CILEX Membership
Join our growing network of 17,000 legal professionals. CILEX membership means that you are part of something much larger; a progressive organisation that is shaping the specialist legal workforce of the future.
Why become a CILEX member?
Demonstrate expertise: showcase your knowledge, experience and dedication to remaining at the top of your profession with your designatory letters and digital credentials.
Join a community: of over 17,000 legal professionals providing peer support and professional networking with colleagues working in your practice area and at your member grade.
Practice in the legal sector: for many roles you'll need to demonstrate professional membership to successfully meet regulatory requirements or to obtain practising rights.
Education and CPD: to help you take the next step in your career, whether you're starting out in your career or working towards partnership/setting up your own practice.
Support the cause: CILEX campaigns tirelessly to increase social mobility in the law and increase recognition of the value to employers of supporting non-traditional routes into the law.
Enjoy discounts to events and conferences: tailored specifically to your career development needs
Discover member benefits
Your next steps to CILEX membership
Join 17,000 other CILEX members, studying or working in the legal profession
We represent over 17,000 members, ranging from students, paralegals, lawyers, judges, and other legal professionals.
Qualifications – CILEX membership enables you to study CILEX qualifications
Discover qualifications
MyCILEX portal access – Our online platform enables you to easily manage your CILEX membership and courses
Register or log in to renew
Good news stories
What our members have to say
Lindsey
CILEX Graduate
I definitely recommend the CILEX route. You can work at the same time and you can balance it around everyday life. You still get the end result ultimately.
CILEX Journal
The CILEX Journal is a quarterly publication that is exclusive to members. It includes news, expert commentary, advice, features, and provides an opportunity for members to tell their stories.
Supporting your development
We support our members and legal professionals develop their skills and meet CPD requirements with our CPD resource library – which is tailored around your specialist area of practice, covering topics including family law, conveyancing, civil litigation and wills and probate.
Networking and events
We host a range of exclusive events for our members throughout the year. Often taking place online, these events give members the chance to engage with useful education subjects, as well as build relationships with other members. Members should look out for what's coming up in the member newsletter.
The latest membership news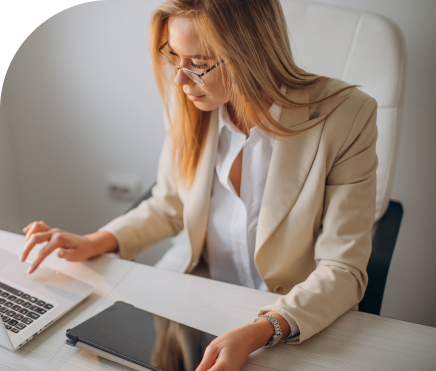 CILEX Consultation: Enhancing Consumer Trust & Confidence
We have opened a consultation into the next stage of our reform agenda, laying out plans to update our governance, introduce clearer professional titles, and change the way members are regulated.
Funding hike sees CILEX and solicitor apprenticeships receive equal funding
The Department for Education has announced that CILEX (the Chartered Institute of Legal Executives) apprenticeships will receive the same level of funding as solicitor apprenticeships.
Senior judicial roles open up to CILEX Lawyers as new legislation comes into force
A range of senior judicial positions are now open to CILEX (Chartered Institute of Legal Executives) members for the first time, as new legislation came into force this week after the House of Lords passed it unopposed.