Businesses & Employers
Our qualifications, courses and membership offer unparalleled opportunities for employers to build talented, committed and diverse teams.
Why work with CILEX?
Cost effective and flexible routes to qualifications: CILEX qualifications provide multiple entry points and progressive qualifications, alongside flexible learning options including apprenticeships and distance learning. So we'll help you find the right option for both your business and your employees.
We're the experts: we'll help you to develop a workforce plan and L&D strategy that gives you the skills you need now and in the future.
Create a diverse, motivated team: by investing in your team you'll gain a motivated and satisfied team of paralegals, lawyers and legal practitioners who will drive your business to achieve its goals.
Develop specialist skills to better support clients: qualified CILEX members are talented specialists in their legal practice areas, providing deep knowledge and experience to organisations who employ them.
Bespoke support: including accreditation of your existing programmes through to helping you to recruit CILEX team members.
How we help you
CILEX Qualifications
CILEX qualifications help thousands of people develop their legal careers every single year and provide employers with outstanding specialist talent.
Explore Qualifications
Apprenticeships
Our apprenticeships are designed to meet the workforce needs of our employers and offer a great way to increase efficiency and productivity whilst enhancing your workplace culture.
Find Out More About Apprenticeships
Bespoke training solutions
Can't find what you're looking for? Need something more customised? We can help you with that so get in touch with us to find out how.
Get in touch
As an employer, I think it's really important to show your commitment to your staff, and I would highly recommend that employers, where possible, can support their staff in the new CILEX CPQ qualification. I think the legal landscape has changed significantly and I'm really excited about the new qualifications putting CILEX Lawyers on par with solicitors.
Donna Hart
The Family Law Company
Why did you choose CILEX as a qualifications partner?
Developing legal professionals for the future
CILEX qualifications and membership are progressive, from an initial introduction to law all the way to being practising specialist lawyers, qualified and able to operate in their chosen areas at the same level as solicitors.
So whether you need to support your team to gain their first legal qualifications, or invest in those who wish to further their career, we'll work with you to identify the needs of your team, now and in the future.
See the latest news and updates: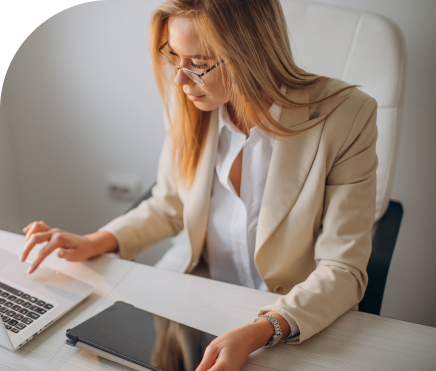 CILEX Consultation: Enhancing Consumer Trust & Confidence
We have opened a consultation into the next stage of our reform agenda, laying out plans to update our governance, introduce clearer professional titles, and change the way members are regulated.
Funding hike sees CILEX and solicitor apprenticeships receive equal funding
The Department for Education has announced that CILEX (the Chartered Institute of Legal Executives) apprenticeships will receive the same level of funding as solicitor apprenticeships.
Senior judicial roles open up to CILEX Lawyers as new legislation comes into force
A range of senior judicial positions are now open to CILEX (Chartered Institute of Legal Executives) members for the first time, as new legislation came into force this week after the House of Lords passed it unopposed.